How about an amazing night under the stars?
far away from mass tourism - The wild caribou dome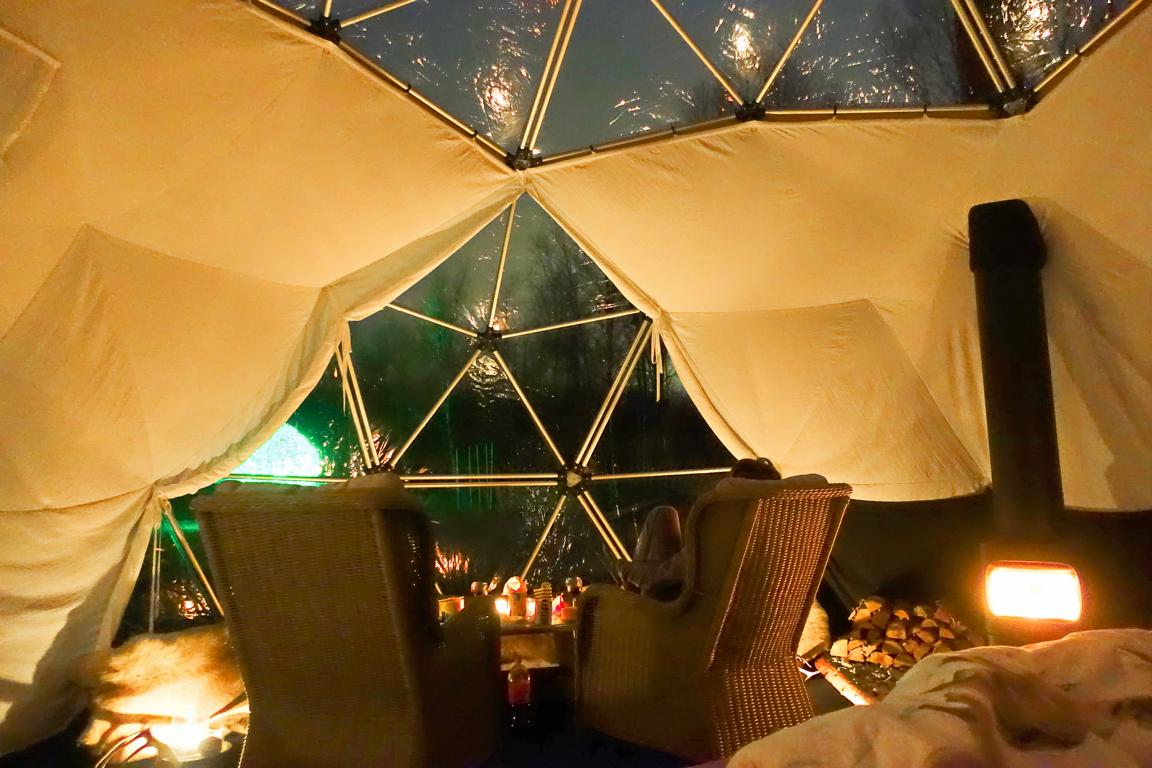 Review on booking.com from one of our guests
- Marvel the Northern lights
- Feel the heartbeat of the nature
- See the infinity of the sky
- Spend some time alone with the nature
How about an adventurous night in our Arctic Dome? Our Dome is standing in the middle of the arctic nature, nearby a small river. This Dome is a homely accommodation for everyone who wants to be alone in the wild nature and get an experience out of the normal!
Take this adventure and be alone with the nature, no other guest around you, only one Dome, no lights, no street, just you and the nature!
The best time to watch Northern lights is from November to March. The midnight sun is shining from May to August.
Stay overnight - Glamping
Rent our Dome for a meeting. It is a cozy accommodation for up to 20 persons.
Price for 1 day - 3499,-
For more details or booking, please send us a message over our contact.
Glamping is where stunning nature meets modern luxury. Escape from the daily stress and book a glamorous night in our arctic dome! Don't miss out our package experiences that we put together for you! You find them down-below ↓
Price: May - September - 2199 NOK
October - April - 2499 NOK
Special offer for our overnight staying guests
Packages for the most amazing experience
Have you ever been dreaming of sliding smoothly over the snow, pulled silently by strong sled dogs? No doubt, this will be the experience for you! We only offer sled trips for our over night staying guests in order to give you a mind-blowing experience. So be sure to not miss it out.
Take a look at our package to find the experience that suits you the best.